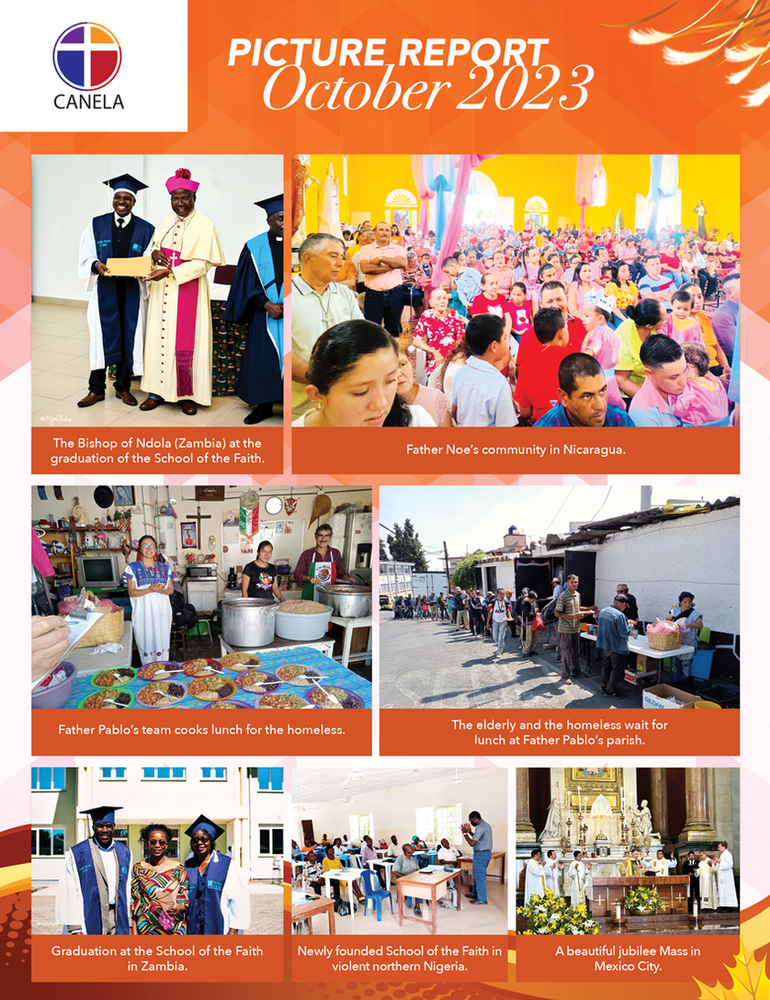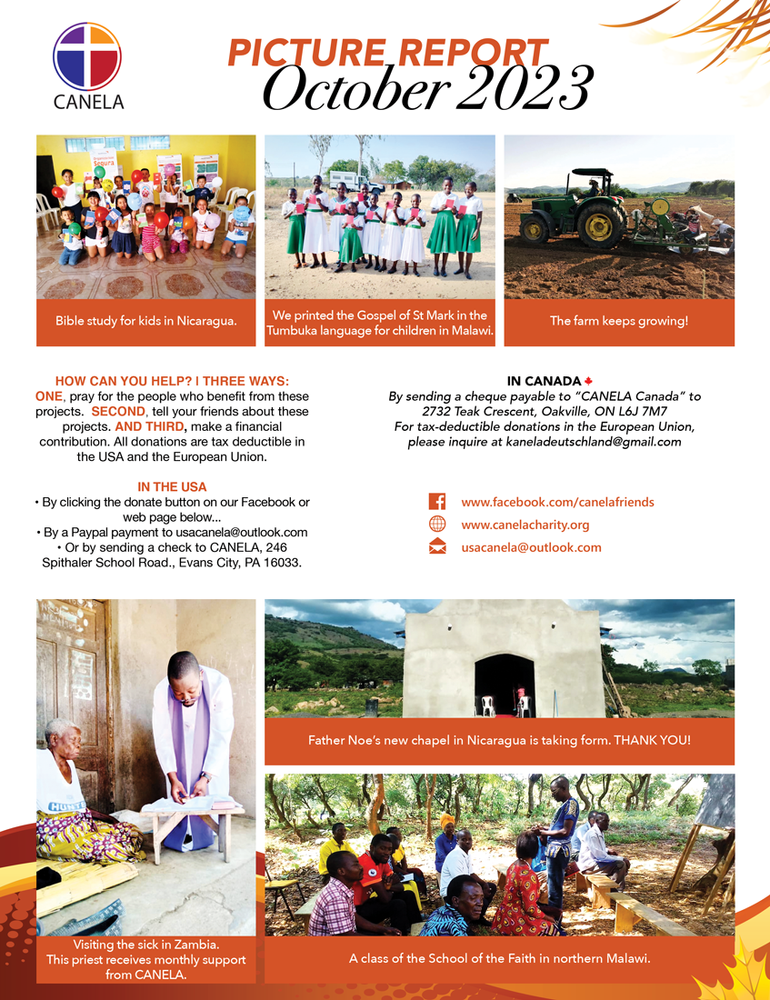 Mexico City, October 2023
Dear Friends, peace,
Time has flown since I wrote at the beginning og the summer! I want to get you some CANELA news before the year is out…
The School of the Faith continues to grow in Africa. It has now begun classes in the archdiocese of Mbeya in Tanzania, and in the diocese of Sokoto in violent northern Nigeria, the place of the well-known kidnapping and murder of seminarians.
In the diocese of Karonga, in northern Malawi, the School has begun giving classes by radio. That is bringing Faith education to the most remote villages, places we could never possibly get teachers to. We also printed a thousand copies of the Gospel according to St Mark in the Tumbuka language for distribution to Catholic young people there.
Our support to very poor priests now reaches TWENTY-TWO priests on a monthly basis. The newest beneficiary is Father John in western Zambia, who works in the camps with Angolan refugees who fled the terrible civil war there. We are practically his only source of real income.
We have also created a committee to help priests in Mexico who receive new parish assignments and discover that they have nowhere to live, or that their new rectory is in a sorry state. We have become experts at installing toilets and hauling fridges!
The work on the farm project in northwest Mexico has been intense since about the 1st of August and I will breathe a sigh of relief when the harvest begins (beginning of December?). The jump from 10 acres to 25 has been exhausting, but it had to be done…
Please keep praying for all of our projects, and thank you for your material help, too. I am praying for you, your family and your many intentions.
Warmly,
Fr. Robert