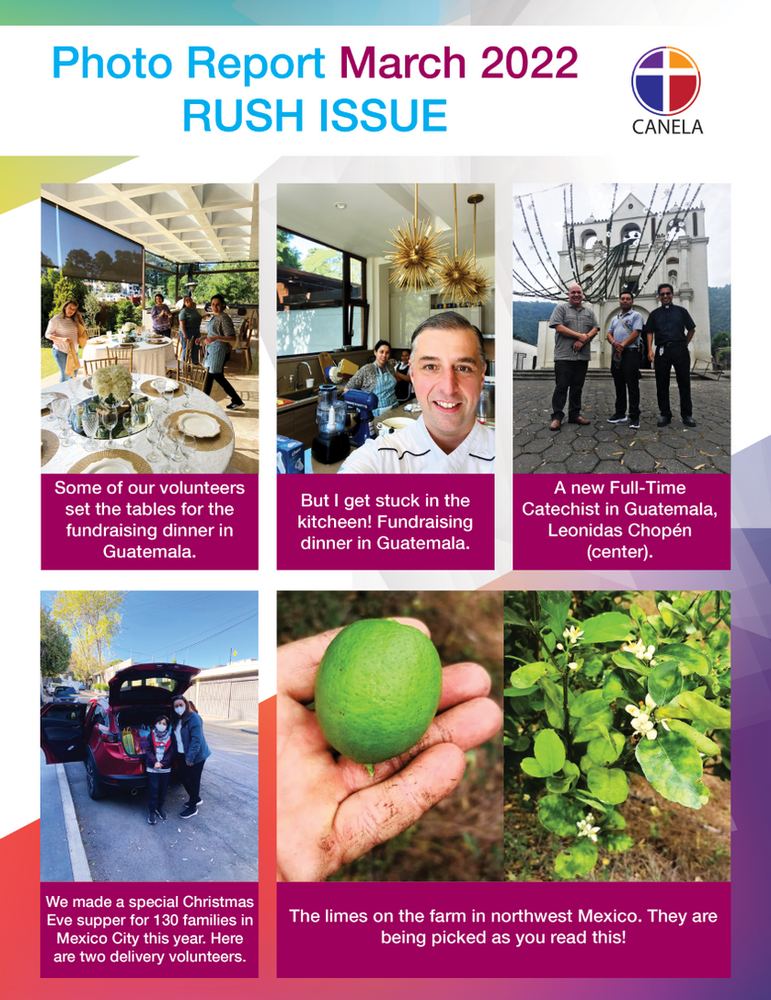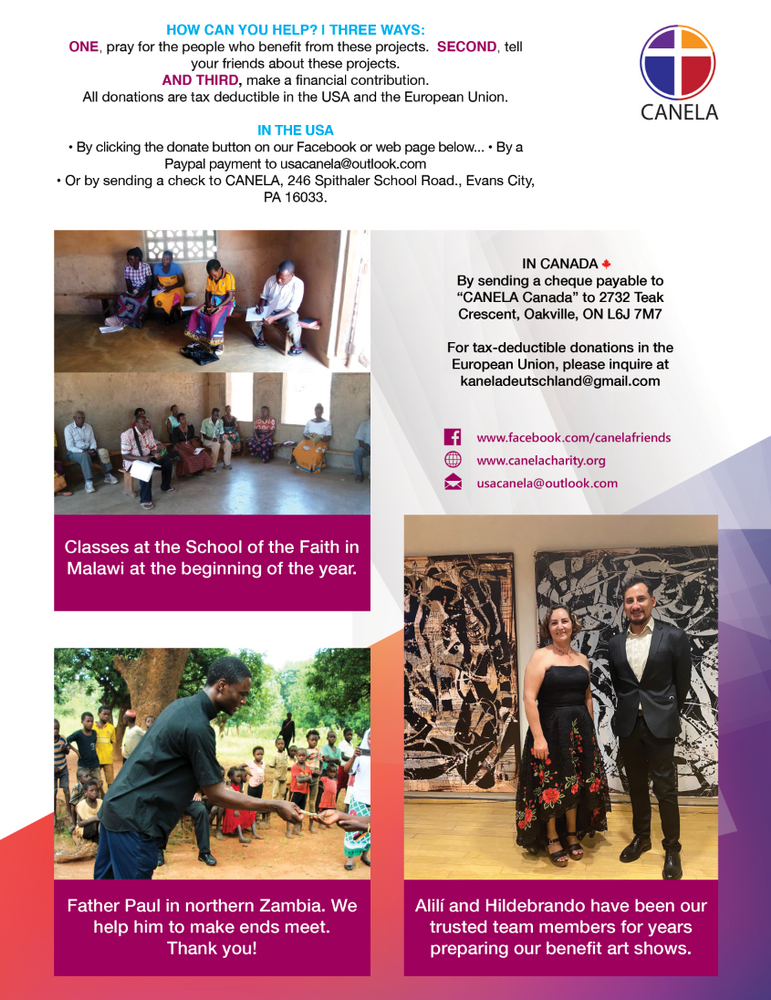 Mexico City, March 2022
Dear Friends, peace,
Hello as we begin Lent. The year has really run away from me, and I'm afraid this will be more of a message than a letter!
All is well and this new year is full of promise. The School of the Faith in Africa is back to its pre-pandemic rhythm. I have been invited to speak at the meeting of East African Bishops which takes place once every four years, in order to offer the School to new dioceses. Say a prayer for that!
The farm project in northwestern Mexico is (literally) bearing fruits. That's a welcome change to last year's devastation. Have a look at the pictures!
Another sign of leaving the pandemic behind us: after a two-year-long pause, we organized three benefit dinners, one after another: in Mexico City, in Mazatlan and in Guatemala City. We also organized a benefit art sale last month in Mexico City. As a result of these events, we were able to take on the living costs of three new priests living in situations of extreme poverty.
I have almost finished the Annual Financial Reports for 2021 for both the US and Canada, and they should be on our website by the end of March. Thank you for your continued support! If the post-pandemic is being good to you financially, please consider getting on board with our new priest-sponsorship program.
And now I must run! I hope to write more soon. When you receive this, I will be doing my yearly, eight-day-long spiritual retreat. Rest assured that you will be in my prayers.
Fr. Robert