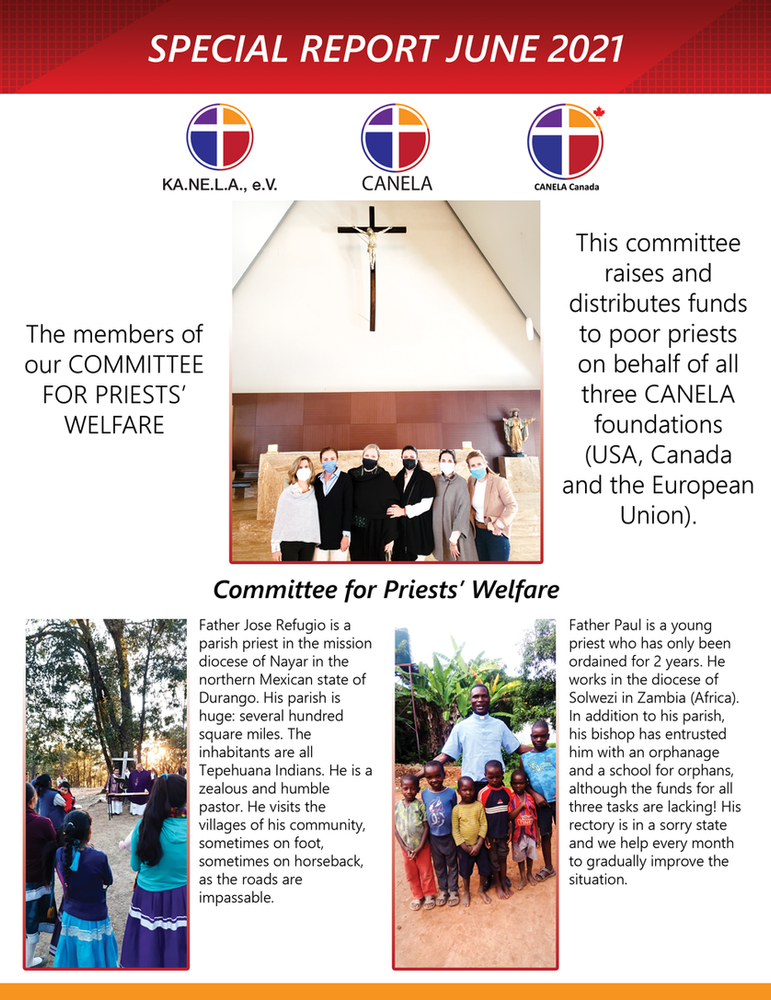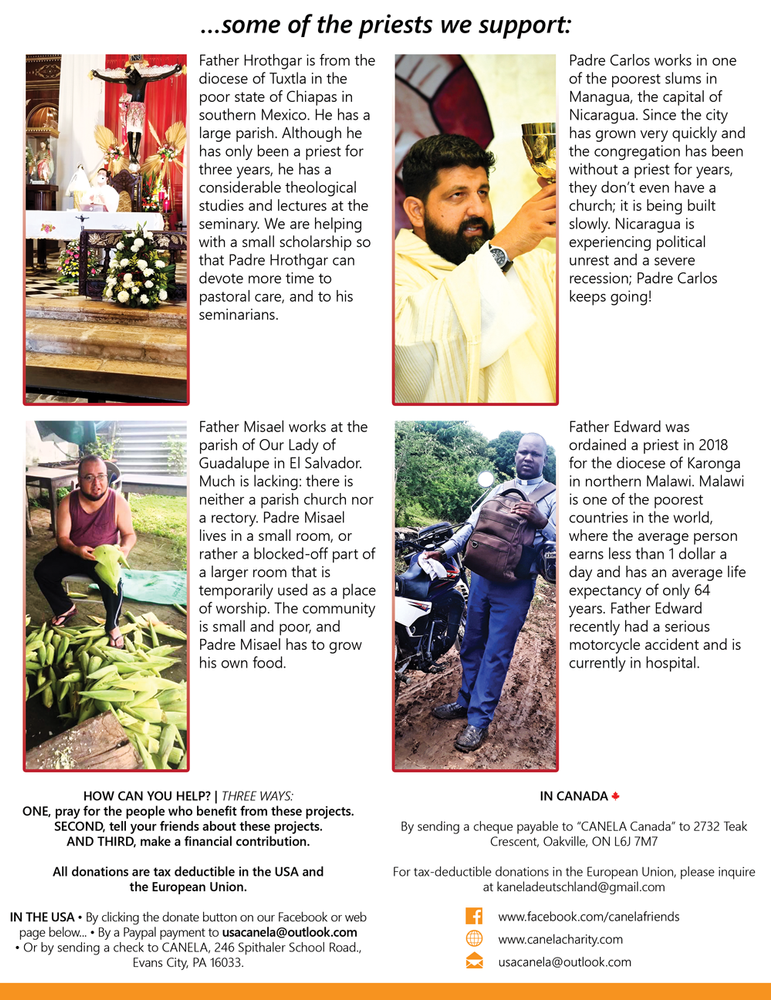 Mexico City, June 2021
Dear Friends, peace,
Before summer gets us all distracted I wanted to send you this special edition of my newsletter to tell you more about the work we've been doing during the pandemic to help hardworking priests make ends meet.
With everyone rushing for vaccines and trying to keep safe, we run the risk of forgetting that spiritual health is more important than anything. There are so many good priests out there getting that message across, but sometimes they lack the basics necessary to survive.
The enclosed photo report shows a picture of the members of our Committee for Priests' Welfare (CPW) who work on behalf of CANELA USA, CANELA Canada and KANELA Germany. The report also shows pictures and tells the stories of some of the priests that we support. Please take a moment to read about them!
The priests we help receive about $7 a day. That may not sound like much, but for these priests it means the difference between battling to survive, and being able to attend to their flocks. Please consider sponsoring a few days of a priest's mission!
Although priest support is only a small part of CANELA's work, it is a beautiful part and I wanted to share it with you in this newsletter.
Thanks for your continued friendship. Please keep praying for our work. And remember, all of these priests that benefit from CANELA's work are also praying for you.
God bless you,
Fr. Robert